Welcome to our homepage!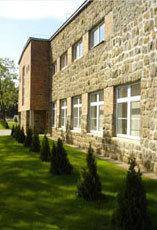 The Alpok-Adria Forwarding Company was established in 1990 by Hungarian experts.
Since then we have gained a lot of experience and we are members or representatives in several associations:
Association of Hungarian Forwarding and Logistics Service Providers
Organization of Customs, Fiscal and Agricultural Services
Camera do Commercio Italiana Per l'Ungheria (Italian Chamber of Commercial in Hungary)
Our main aim is – since the foundation – to provide our services in time and in compliance with our consigner's order. To keep our consistent and high quality performance all the employee's work must be in accord with the consinger's requirement and the quality policy.
Our company works with sub-contractors who meet the quality requirements. Therefore Alpok-Adria Ltd. chooses its sub-contractors according to strict criteria. We also keep controlling and documenting the fulfilment of the orders so that our consigners get the highest quality service.

Our company deals with international forwarding, inland forwarding, warehouse logistics and customs administration. Since the establishment our main aim is to extend and improve our services and achieve our clients' satisfaction.

Our Quality policy
Developing the quality and security of the service
Improving the efficency of passing the information
Improving the efficency of keeping in touch with our consigner, coordination based on personal contact
Providing complex, logistic services for our clients, supporting the consigners' commercial work


Our company works according to ISO 9001:2000 certificate.
Certificate number: QT-Cert MSZ EN ISO 9001:2001